Jun. 22, 2018
DB Launches New Higher Power Micro Speakers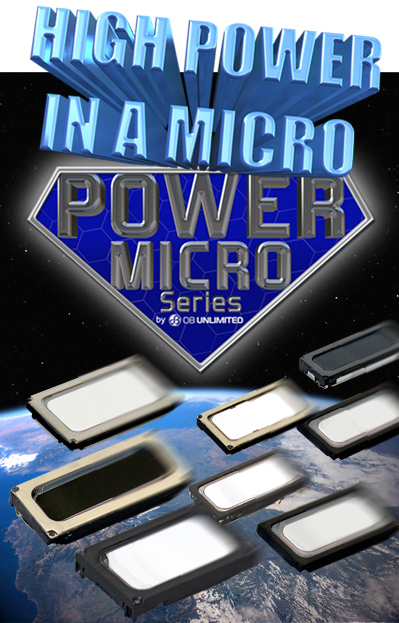 Expanded product offering brings higher power handling to micro speaker line-up
DB Unlimited has expanded our already extensive line-up of micro speakers with new, more powerful designs.
DB Unlimited's Power Micro Series speakers bring higher power with less distortion to small or hand-held devices; handling up to 1.5 Watts!
In today's connected world, users expect immersive interactions with even the simplest and smallest IoT devices. DB Unlimited's Power Micro Series deliver full-range solutions in space-savings designs. These super little speakers pack a big punch.
DB Unlimited brings to bear the industry's largest and most comprehensive audio selection of board-level and larger audio components; delivering unrivaled services and support to customers and partners worldwide.
Their headquarters in Dayton, Ohio includes the North American engineering lab, including anechoic chamber testing, custom product engineering/development, computer-aided design, 3D printing and rapid proto-typing.
See all DB Unlimited Micro Speakers, including the New Power Micro Series here