May. 19, 2021
Expanded 67 Series Waterproof Speakers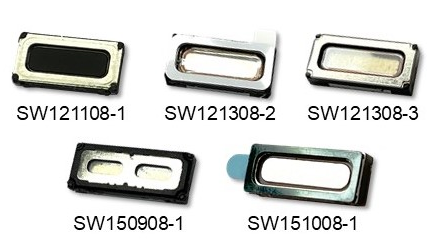 DB Unlimited expands SW Line of 67 Series Waterproof Speakers
With the increasing demand for DB Unlimited's waterproof audio solutions, we are excited to announce the expansion of our SW Line of 67 Series waterproof speakers in new, even smaller, 12mm and 15mm configurations.
DB Unlimited's 67 Series speakers are designed to keep water out while delivering high fidelity output. With the latest addition to the standard lineup, customers can now incorporate waterproof audio solutions into their smallest, mobile or wearable designs.
This latest SW lineup includes sizes from 12mm x 5.5mm to 15mm x 6mm with height profiles as low as 2mm. They offer a mix of spring contacts or solder pads, as well as a double-sided waterproof adhesive seal.
Whether the challenge is condensation, precipitation, perspiration or even submersion, these IP67 rated speakers will keep water out of the smallest mobile or wearable product, while providing the best possible audio output.
Key Features:
IP67 micro speaker with waterproof sealing adhesive
Big sound in a micro size, from 12x5.5mm to 15x6mm
Height profiles as low as 2mm
Nominal power from 0.25W to 0.5W
SPL up to 89dB min
See the latest DB Unlimited 67 series speakers here